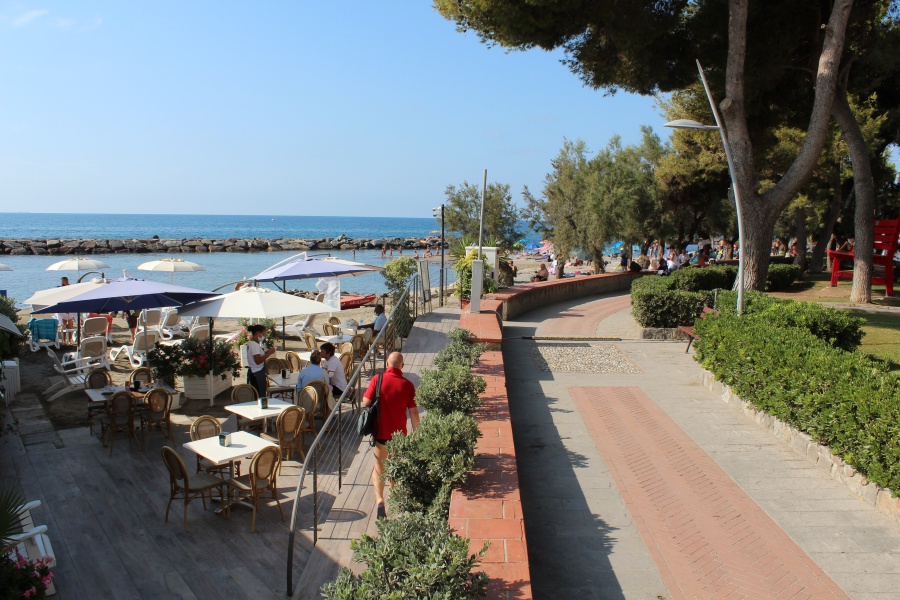 Riva Ligure is an ancient fishing village, with its old bridge houses, overlooking a sea of sand and rocks, sheltered by long breakwater piers. It is teeming with small shops, boutiques and restaurants where you can taste the typical specialities of the excellent Ligurian cuisine. There are also plenty of craft markets with costume jewellery, household items, etc.
The climate is Mediterranean, with temperatures equal to those of nearby Santo Stefano al Mare and Sanremo: the town of Riva Ligure is not affected by the cold breezes of the Argentina valley. This is by far the mildest climate in Liguria.
The seafront of Riva Ligure, which seems to accompany the cycle path, is characterised by several free beaches and bathing establishments equipped with all the facilities required by the tourists who, during the summer months, flock to this village. The cycle path then reaches the end of the built-up area of Riva Ligure, just near the Aurelia state road, and here there are several areas where you can park and leave your car to 'dive in' and discover the cycle path.
The promenade, which runs along the sea up to the port of Marina degli Aregai in Santo Stefano al mare, will make every dusk you experience during your stay romantic.
In the streets of the village you can still breathe the ancient air of the sea, when the fishermen were still the main protagonists of the life of this Ligurian region of the past. Today, the fish is the master on the tables of the restaurateurs, anxious to make you taste the best that the Ligurian sea can offer to your palate, according to the traditions that for years have made the western Riviera famous.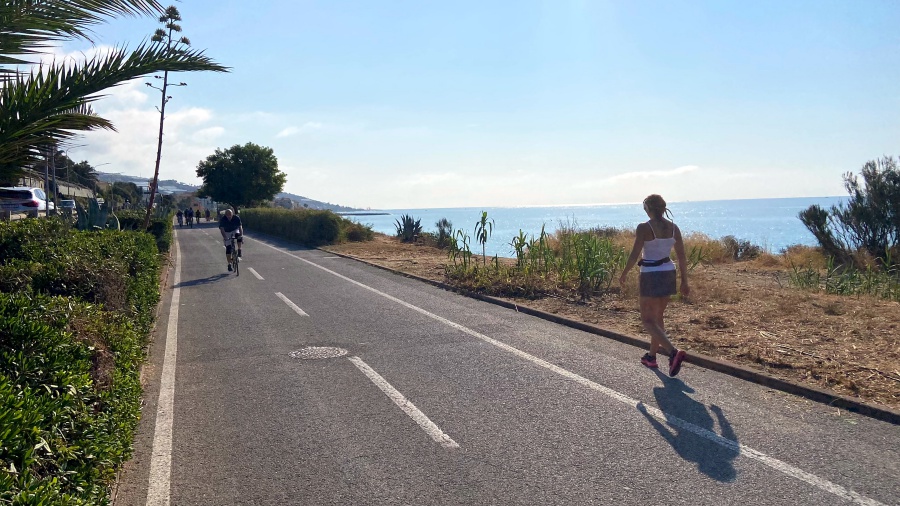 Between Sanremo and San Lorenzo there is a beautiful cycle path that runs along the sea to the delight of cyclists, runners and families. The cycle path of the Parco Costiero del Ponente Ligure is one of the longest in the Mediterranean.
With a total length of 24 km, the path is accessible to pedestrians and cyclists in both directions.
The route is mostly easy and flat, passing through small villages, including Riva Ligure, and skirting the typical Mediterranean coastline in evocative, unique and once inaccessible stretches. From the track, whose location is often close to the sea, there is easy access to beaches and cliffs. In the villages crossed, mostly touristy, there are also bike rental points and refreshments available.